Chenyu Yang's research focuses on empirical industrial organization. He examines how market structure and market design drive innovation, product variety and efficiency in a variety of industries.
Publications
Vertical Structure and Innovation: A Study of the SoC and Smartphone Industries, The RAND Journal of Economics 51.3 (2020): 739-785.
(previously circulated as "Could Vertical Integration Increase Innovation?")
 
Competition, Product Proliferation and Welfare: A Study of the U.S. Smartphone Market, with Ying Fan, AEJ: Microeconomics 12.2 (2020): 99-134.
 
Unobserved Heterogeneity in Matching Games, with Jeremy Fox and David Hsu, Journal of Political Economy 126.4 (2018): 1339-1373.
 
A Simple Nonparametric Approach to Estimating the Distribution of Random Coefficients in Structural Models, with Jeremy Fox and Kyoo il Kim, Journal of Econometrics 195.2 (2016): 236-254.
Areas of Interest
Industrial Organization, Innovation, Market Design, Applied Econometrics
Degrees
Degree Details

University of Michigan, Ann Arbor

Degree Details

Gustavus Adolphus College
Related Students (Listed by Student on Student's Profile)
Sarah Maria Anastasia Webb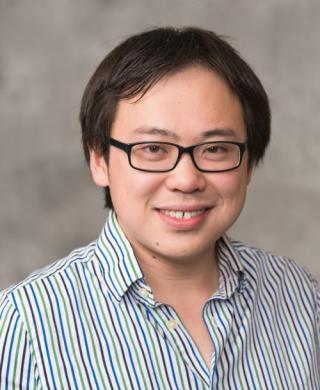 3115E Tydings Hall
Department of Economics
Office Hours
By appointment