Promoting Achievement and Diversity in Economics (PADE) is a Department of Economics initiative to increase the participation of students whose identities are underrepresented in economics in graduate school and related careers.
PADE
Ten to 12 students participate in PADE each year. PADE students attend weekly one-on-one meetings with a graduate student for academic support and enrichment, and receive regular academic and career advising from the PADE faculty director. Students also participate in professional and academic development activities such as visits to DC-area employers, panel discussions with faculty and graduate students, conversations with predoctoral research assistants, academic and professional conferences, and research assistantships with UMD faculty.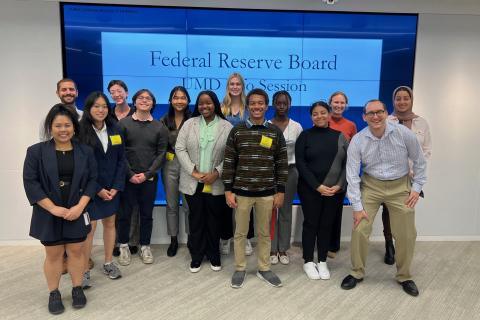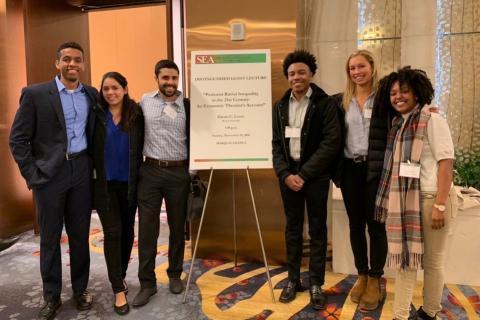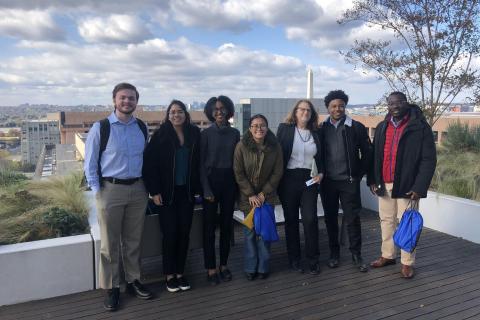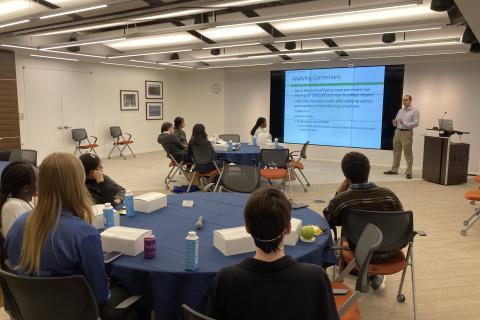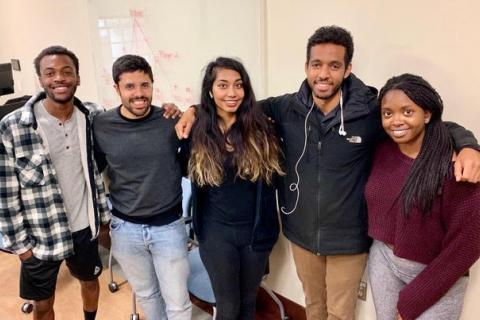 Applications
Participation is by application, and is open to current UMD undergraduates. Students should be economics majors (or plan to declare a major in economics) who have completed Econ 200 and Math 140, or Econ 200, 201, and 305/325 or 306/326. Most students join PADE as juniors, and continue to participate in the program until they graduate. First semester freshmen will not be considered for admission, but incoming transfer students are welcome to apply if they have completed the equivalent prerequisite courses in economics and math.
To apply to join PADE in 2023-2024, please fill out this Google Form. The deadline for applications is August 11, 2023.
For More Information
UMD students interested in learning more about PADE or faculty at other schools interested in developing similar programs are welcome to contact the PADE Faculty Director, Dr. Jessica Goldberg (jagold [at] umd [dot] edu).